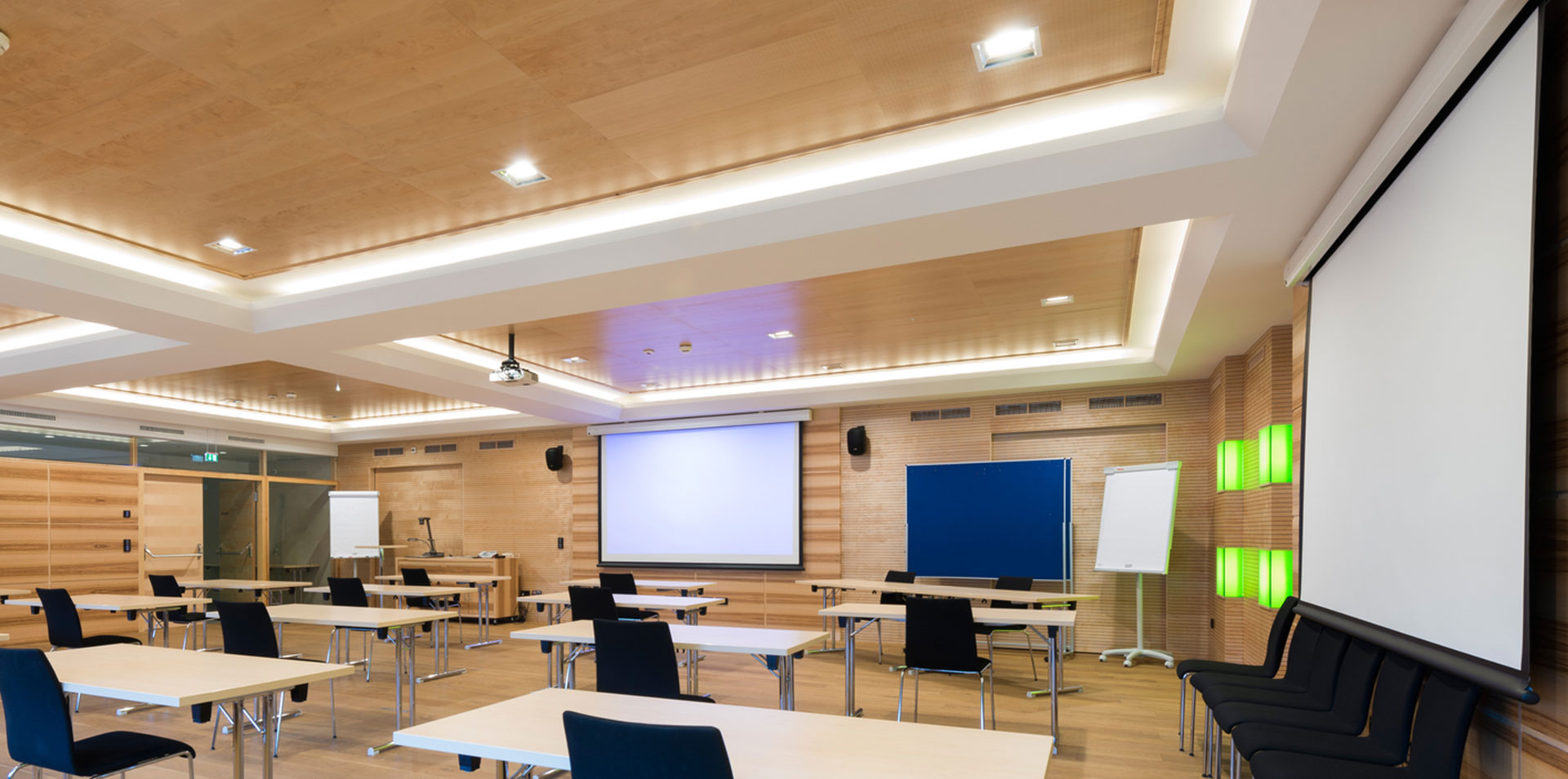 We have the experience and the expertise to fulfill every aspect of your business' audiovisual needs. We can handle the design of your system, select the right products to meet your goals, provide pricing and take care of the entire installation.
When we handle all stages of your project, you benefit from having a single point of contact, assurance that your systems will work together seamlessly and a less expensive bottom line than if you had outsourced the project to multiple providers.
Video Collaboration
Our video collaboration systems keep you connected to your clients, vendors and team members wherever they are located. These systems help you work smarter, by providing you with the opportunity to share information, presentations and engage in face-to-face conversations without the expense of travel.
Sound Reinforcement
Quality sound is critical for getting your point across in a presentation. Our microphone & speaker systems provide you with exceptional audio clarity. We can also tie the sound system into your video system, so all of your sources are working together to ensure you are delivering the highest quality of audio in your presentations.
Projectors & Televisions
We source high quality projectors and televisions and can find the best solutions at the best prices to meet your business needs. If possible, we will integrate your existing system with new products to keep your project as cost-effective as possible.